Everyone will be grilling
something
this weekend for the big game, so if you don't feel like hot dogs, burgers, or whatever else is typically charred to perfection, go with a little seasonality. And cheese. Always opt for cheese. Radicchio is popping up at the farmer's market, and with its lovely bitter bite it's sensational with some earthy goat cheese and sweet, acidic Balsamic. Grill it until it looks overdone, and you're there. Super simple, kind of sophisticated, and perfectly delicious. Enjoy!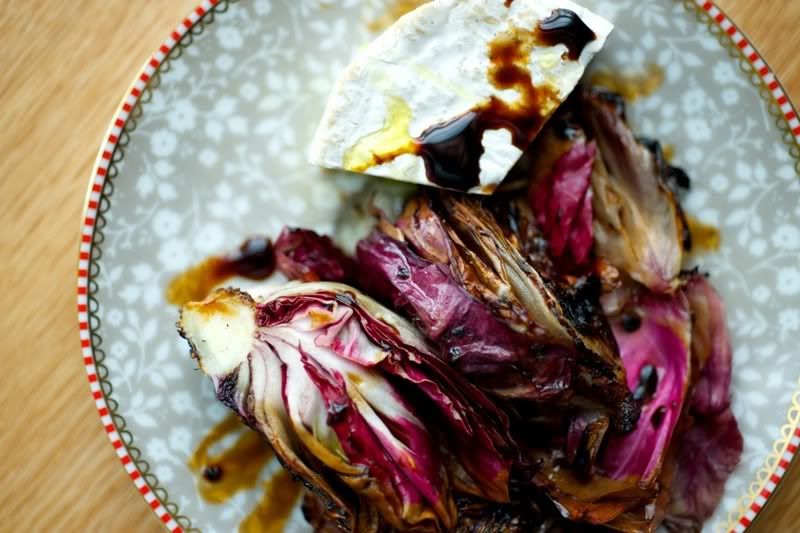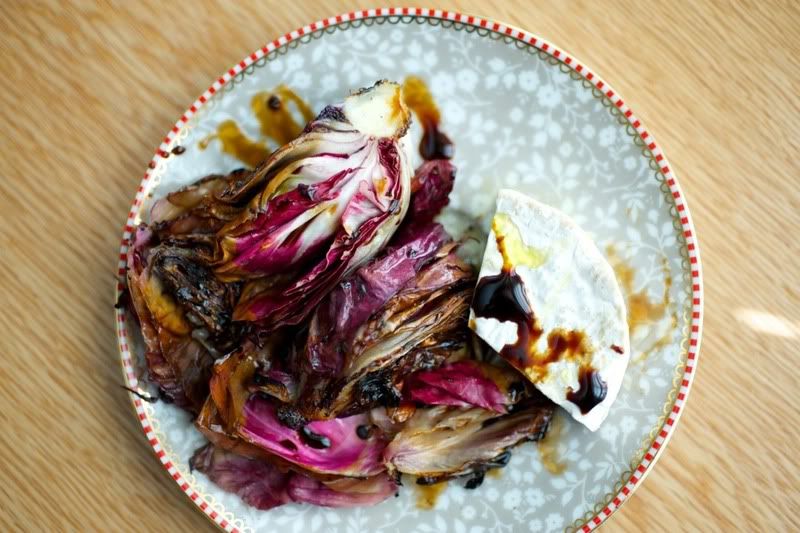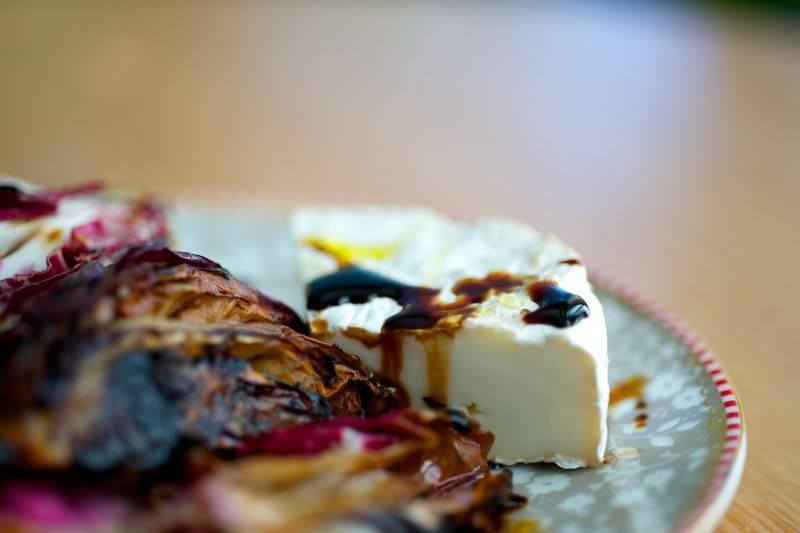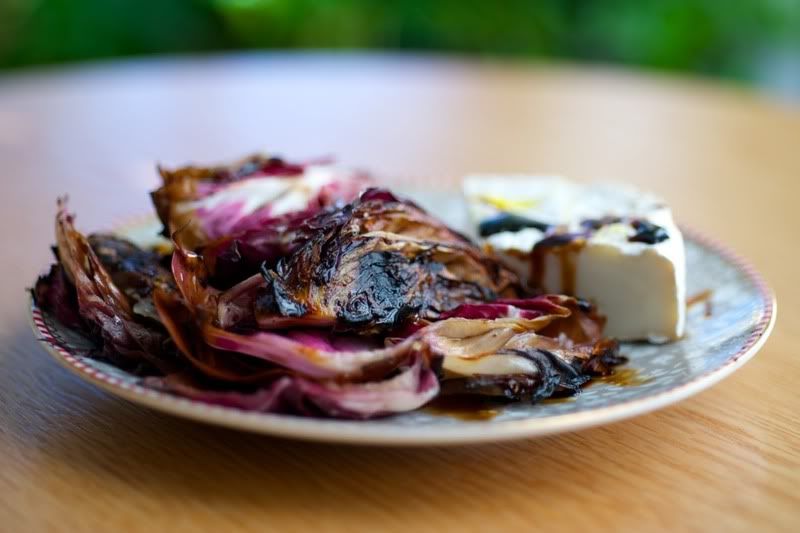 4 heads Radicchio, halved
1 small wheel bloomy rind Goat Cheese
Olive oil
Balsamic Vinegar (the more syrupy, aged, and tasty the better)
Drizzle the radicchio with olive oil, some salt and pepper, and grill over high heat until thoroughly browned. Flip, and brown a little on the back. While still warm, cut the grilled halves in half, plate with some slices of the goat cheese, and drizzle the whole thing with balsamic and olive oil. Enjoy!